Sunday, October 13, 2019
11 AM - 5 PM
Mount Pisgah Arboretum | Eugene, Oregon
The Free Herbalism Project is an interactive community event with botanically inspired lectures by expert herbalists from all over the country. Come enjoy live music, yoga, an educational plant walk, and plenty of organic herbal tea - all free of charge! Our goal is to create a remarkable experience for those who wish to delve further into the world of herbalism, wild foods, and natural living. It is one of the ways in which Mountain Rose Herbs hopes to give back to herbalists and our local community.
Don't miss our next gathering, featuring esteemed herbal educators Nicole Telkes and Doug Elliott.

Want to show your support? There will be plenty of opportunities to support local herbalists, artisans, and non profits in our market area, and all proceeds from Mountain Rose Herbs products will go to support our friends at United Plant Savers! Make sure to stop by a food truck in between lectures for delicious snacks!
Weeds, Woodslore, and Wildwoods Wisdom
Stories, Songs and Lore Celebrating the Natural World and Useful Wild Plants
Whether he's pointing out poison ivy, pontificating on poke sallet, singing about berries, extolling the virtues of dandelions, chasing bee swarms, or telling wild snake tales, herbalist, author, and storyteller Doug Elliott is known for his lively storytelling as well as his broad, practical, scientific and cultural knowledge of useful wild plants. Elliott performs a lively concert of tales, tunes, traditional plant lore, outrageous personal narratives, and fact stranger than fiction--all flavored with regional dialects, soulful harmonica riffs, and more than a few belly laughs.
Doug Elliott is an herbalist, naturalist, basket maker, and author. He lives in the southern Appalachian Mountains. He has spent a great deal of time with traditional country folk and indigenous people, learning their stories, folklore, and traditional ways of relating to plants. In recent years he has received a variety of honors. He has authored five books. His first book, Wild Roots: A Forager's Guide to the Edible and Medicinal Roots, Tubers, Corms, and Rhizomes of North America, has been around for forty-some years and is considered an "underground" classic. He has produced a number of award-winning recordings of stories and songs and is occasionally seen on PBS-TV, as well as on the History and National Geographic Channels.
Fire Cider: A traditional herbal remedy
Nicole Telkes believes strongly in herbalism being "the people's medicine" and enlists her students and any interested parties in fulfilling her goal of putting "an herbalist in every home." As a deep ecologist, she focuses on "weedcrafting" bioregional native and naturalized plants in herb practice. She has a great passion for the green path and education.

Nicole has taught classes and presented at conferences and symposiums including The Native Plant Society of Texas Symposium; The American Herbalist Guild National Symposium; Traditions in Western Herbalism Conference, International Herb Symposium; and the Moonflower Herbfest.
She has provided clinic support for WTO Seattle, Common Ground Health Clinic, and Sundance Free Clinic in northern Arizona. She has also been published in Earth First! Journal, Plant Healer, and the American Herbalists Guild newsletter. In 2016, she founded a chapter of Herbalists Without Borders. She was a founding member of the Traditions Not Trademark Campaign to Free Fire Ciderand and is currently fighting the trademark in court. Nicole is the author of the book the Medicinal Plants of Texas.
Plant Walk
On this short stroll with Gradey we will explore the medicinal actions of certain plants for the plant's perspective. Often when we are using medicinal plants, the constituents that are beneficial to us are the same properties the plant is using for its own preservation of health. We will explore herbal actions like astringents, volatile oils, and resins to see if we can find analogies between how we use the plants beneficially and how the plant uses these same properties to aid in their survival.
Gradey Proctor is a botanist and ecologist who has spent years studying the flora and fungi of Oregon's forests. Growing up in a place without intact ecosystems, Gradey fell hopelessly in love with the Northwest upon his arrival in the '90s. His longing to develop a sense of place has driven his passion for plants -- and he loves supporting his community by teaching others to do the same. Gradey studied at the Columbines School to hone his botanical skills. Working with Bark, a nonprofit that advocates for and protects the Mt. Hood National Forest, added depth and breadth to his knowledge. Gradey's insatiable love of plants has driven him to work with both adults and children in nurseries, farms, and gardens. He is a co-founder and teacher at the Arctos School of Herbal and Botanical Studies. His other herbal endeavor, the Medicine Garden, is an independent nursery specializing in healing herb starts and a Fresh Plant Medicinal CSA.



PLANT WALK
For the Herbalist, a walk in the woods is a stroll through their herbal pantry. Join Sue as she points out examples of plants growing in Mt. Pisgah's beautiful arboretum that she uses in her clinic. Years working in the integrated healthcare field has refined her use of native plants and backyard weeds.
Sue Sierralupe is a Certified Master Herbalist, Master Gardener, and Sustainable Landscape Specialist. She is the clinic manager and lead herbalist at Occupy Medical clinic in Eugene, Oregon. Sue is also a professional writer and proudly volunteers at the Mount Pisgah Arboretum. Sue co-authors an educational website on medicinal herbs and homesteading at thepracticalherbalist.com. You can listen to her podcast Real Herbalism Radio every week.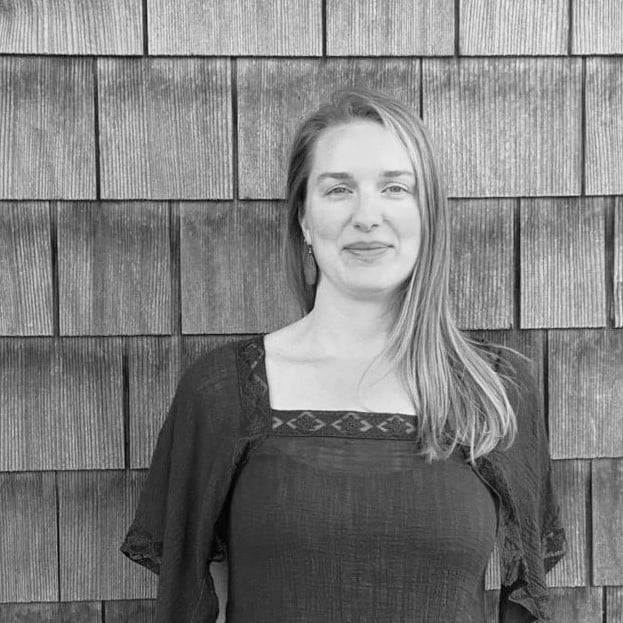 Yoga
Darlene Armantrout is a yoga instructor trained in Hatha Flow, influenced by both Iyengar and Ashtanga styles, having received her 200 RYT in the summer of 2013 on Vancouver Island, BC. She began her yoga experience early in childhood, experimenting with poses being practiced in her home by family members. After many years of yoga and meditation practice and appreciating the mental, emotional, spiritual, and physical benefits, she chose to receive training to share those benefits with others. She very recently received training in Yoga Nidra (Yogic Sleep) and looks forward to including this in her teaching repertoire. Through her yoga instruction, Darlene especially enjoys creating the space for peacefulness to unfold.
EVENT DETAILS
Date: Sunday, Oct 13 2019
Time: 11 a.m. – 5 p.m.
Location: White Oak Pavilion at Mount Pisgah Arboretum.
Address: 34901 Frank Parrish Rd, Eugene, OR 97405
SCHEDULE FOR SUNDAY, OCT 13
11am – 12 p.m.: Free yoga class
*11am – 12 p.m.: Plant walk
*11:30am - 12:30 p.m.: Plant walk
12pm -1 p.m.: Live music
1pm – 2:30 p.m.: Nicole Telkes
2:30pm - 2:45 p.m.: Non-profit spotlight
2:45pm –3 p.m.: Live music
3pm – 4:30 p.m.: Doug Elliott
4:30pm – 5 p.m.: Live music
*Each plant walk is limited to 20 people and is first come, first served. Plant walk registration begins at 10:30 a.m. at the Mountain Rose Herbs merchandise table. While we'd love for everyone to be able to participate, we must limit the class size in order to keep our footprint on beautiful Mount Pisgah as small as possible. Thank you for understanding!
**If you want to participate in the yoga class, be sure to bring your mat!
WHAT TO BRING
Folding chair or blanket if you'd like. There are 200 seats available, so please arrive early or bring your own.
Money (cash, check, or credit card) to purchase Mountain Rose Herbs merchandise, books, teas, etc. All profits will be donated to United Plant Savers!
Families are welcome, but please do not leave children unattended. And we love your animal friends but request that you leave them at home.
Snacks or money to purchase food from local food carts that will offer delicious options for omnivores, vegetarians, vegans, gluten-free, and paleo diets.
BY SUBMITTING THIS REGISTRATION, I CONSENT TO MY VOICE, NAME, AND/OR LIKENESS BEING RECORDED AT THIS EVENT AND USED, WITHOUT COMPENSATION, IN FILMS AND TAPES FOR EXPLOITATION IN ANY AND ALL MEDIA, WHETHER NOW KNOWN OR HEREAFTER DEVISED, FOR ETERNITY, AND I RELEASE MOUNTAIN ROSE HERBS, AND MOUNTAIN ROSE, INC, AND THEIR SUCCESSORS, ASSIGNS, AND LICENSEES FROM ANY LIABILITY WHATSOEVER OF ANY NATURE.
I UNDERSTAND THAT IF I WISH TO REVOKE THIS CONSENT I WILL NOT ENTER THE EVENT AREA OR I WILL LEAVE THE EVENT AREA. I FURTHER UNDERTAND THAT THIS CONSENT IS IRREVOCABLE AS TO ANY RECORDINGS TAKEN PRIOR TO MY LEAVING THE EVENT AREA.