Sunday, May 3, 2020
11 AM - 5 PM
Mount Pisgah Arboretum | Eugene, Oregon
NOTICE: If FHP is cancelled due to COVID-19 event restrictions, you'll be notified by email. Please RSVP below so we can reach you. Thank you.
The Free Herbalism Project is an interactive community event with botanically inspired lectures from experts in the field, live music, vendors and plenty of free organic herbal tea! Our goal is to create a remarkable experience for those who wish to delve further into the world of herbalism, wild foods, and natural living. It is one of the ways in which Mountain Rose Herbs hopes to give back to herbalists and our local community.
Don't miss our next gathering, featuring esteemed herbal educators Bevin Clare and Mimi Hernandez.

Want to show your support? Each lecture is a fundraiser for a free clinic or a nonprofit organization through the sale of whimsical merchandise, herbal books, and other goodies. Bring your friends, sip organic tea, and learn about herbs!
OUR SPICE APOTHECARY: POWERFUL DAILY TONICS
Humans have used spices for millennia for health and wellness while delighting in their flavor. It's the perfect package - the combination of powerful therapeutics, health sustaining tonics, and the delight of flavors which can take us on a sensory journey.
But a tasty journey isn't the only one we can go on with spices: the building evidence around using spices for health makes the argument their daily use is central to thriving, especially as our diets move further away from complex phytochemical rich foods.
The hundreds of ways we can integrate abundant aromatic herbs and spices into our diet is both inspiring and delicious. In a sensory journey of spice exploration we will learn about the many powers of spices and creative and therapeutic ways to integrate them into your daily life.
Sacred Trilogy: Lemon Balm, Lemongrass and Lemon Verbena
In the Sacred Trilogy of Lemongrass (Limoncillo), Lemon Verbena (Cedron) and Lemon Balm (Torinjil) I will discuss the meaningful sacred synergy of three and I will carry on with the three to discuss Latin American Folk Healing as a system emergence of three cultures. We will discuss sacred oils, baths, altars, teas, incense and sweeps. We will discuss the Concept of Susto and Soul loss as well as Envidia and their relation to the trauma induced by colonialism and an imposition of a male dominant of system of religion. Only one of these plants is native to Latin America so we will honor the 3 native regions of these plants and give thanks to their synergistic infusions.
Mimi Hernandez draws upon her rich ethnic background & the Granny healers in her life. She believes strongly that keeping plant wisdom alive is essential and has dedicated her life's work to serving as an advocate for both traditional and professional herbal pathways while building cultural bridges of understanding. Mimi is going into her 7th year as the Executive Director of the American Herbalists Guild. Prior to this she was the coordinator of the former Appalachian Center for Ethnobotanical Studies and taught Ethnobotany at Frostburg State University.

Mimi has mentored many students of herbalism over the years. She is a frequent guest at herb schools and conferences. Her current mini courses including the Community Herbalism Starter Pack can be found at Herbal Night School. She is a mother of two based in Asheville, NC where she supports local music scene as a member of Asheville Drum and Bass Collective. She also dabbles in hip hop under Phlo*Em.
PLANT WALK
Tobias Policha has been studying herbs for over 15 years, including how to use them, how to grow them, where they grow in the world, and the interactions that they have with other organisms. These pursuits have led him from the garden to the wilderness, from the farm field to the hedgerow, and from his original home on the Canadian prairies to the rugged mountains of South America.
He co-founded the permaculture education collective Cascadia Food Not Lawns in 1999, and completed a doctoral dissertation on the pollination ecology of neotropical orchids in 2014. He has published in both the popular and scientific press and authored a field guide to the plants of the Andean cloud forest.

Tobias currently teaches botany and ecology at the University of Oregon and Portland State University, and gardens at his home in Springfield. He is a member of several local natural history organizations, including Mount Pisgah Arboretum and is a member of the Citizen Planning Committee for the Whilamut Natural Area. Tobias does botanical surveys and other consultations.
PLANT WALK
Howie Brounstein is the co-owner and a primary instructor of the Columbines School of Botanical Studies. He has taught botany, herbalism, and wildcrafting extensively for decades, including such herbal establishments as the Southwest School of Botanical Medicine. Howie has a clinical practice in Eugene, Oregon.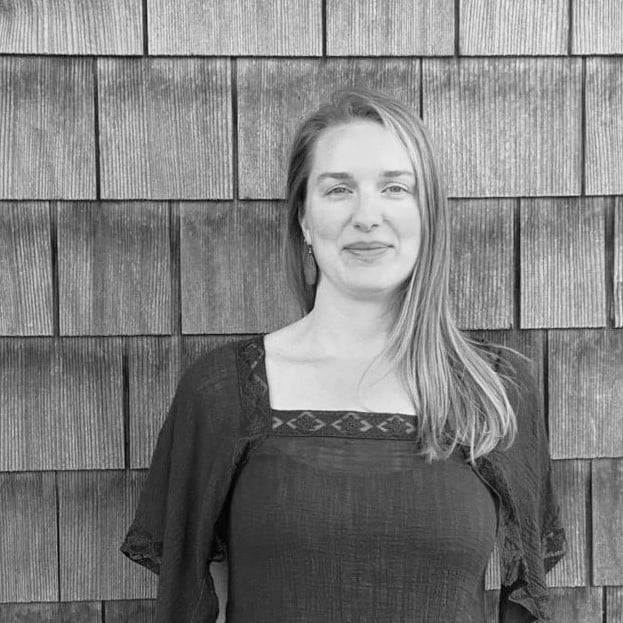 Yoga
Darlene Armantrout is a yoga instructor trained in Hatha Flow, influenced by both Iyengar and Ashtanga styles, having received her 200 RYT in the summer of 2013 on Vancouver Island, BC. She began her yoga experience early in childhood, experimenting with poses being practiced in her home by family members. After many years of yoga and meditation practice and appreciating the mental, emotional, spiritual, and physical benefits, she chose to receive training to share those benefits with others. She very recently received training in Yoga Nidra (Yogic Sleep) and looks forward to including this in her teaching repertoire. Through her yoga instruction, Darlene especially enjoys creating the space for peacefulness to unfold.
EVENT DETAILS
Date: Sunday, May 3, 2020
Time: 11AM – 5PM
Location: White Oak Pavilion at Mount Pisgah Arboretum.
Address: 34901 Frank Parrish Rd, Eugene, OR 97405
SCHEDULE FOR SUNDAY, MAY 5
(Subject to Change)
The Free Herbalism Project is an interactive community event with botanically inspired lectures from experts in the field, live music, vendors, and plenty of organic herbal tea—all free of charge!

SCHEDULE (subject to change)
11am – 12pm: Free yoga class with Darlene Armantrout
*11am – 12pm: Plant walk with Tobias Policha
*11:30am - 12:30pm: Plant walk with Howie Brounstein
12pm -1pm: Live music with Holy Smokes!
1pm – 2:30pm: Sacred Trilogy: Lemon Balm, Lemongrass and Lemon Verbena with Mimi Prunella Hernandez
2:30pm – 2:50pm: Live music with Holy Smokes!
2:50 – 2:55pm: Nonprofit spotlight – Mount Pisgah Arboretum with Leisha Wood
3pm – 4:30pm: Our Spice Apothecary: Powerful Daily Tonics with Bevin Clare
4:30pm – 5pm: Live music with Holy Smokes!

*Plant walks are limited to 20 people maximum and are first come first serve. 20 tickets for each walk will be available at the Mountain Rose Herbs merchandise table. We must limit the class size in order to keep our footprint on beautiful Mount Pisgah as small as possible. Thank you for understanding!

Bring your mug, yoga mat, and make sure to arrive early if you want to join the plant walk.
WHAT TO BRING
Folding chair or blanket if you'd like. There are 200 seats available, so please arrive early or bring your own.
Money (cash, check, or credit card) to purchase Mountain Rose Herbs merchandise, books, teas, etc. All profits will be donated to United Plant Savers!
Families are welcome, but please do not leave children unattended. And we love your animal friends but request that you leave them at home.
Snacks or money to purchase food from local food carts that will offer delicious options for omnivores, vegetarians, vegans, gluten-free, and paleo diets.
BY SUBMITTING THIS REGISTRATION, I CONSENT TO MY VOICE, NAME, AND/OR LIKENESS BEING RECORDED AT THIS EVENT AND USED, WITHOUT COMPENSATION, IN FILMS AND TAPES FOR EXPLOITATION IN ANY AND ALL MEDIA, WHETHER NOW KNOWN OR HEREAFTER DEVISED, FOR ETERNITY, AND I RELEASE MOUNTAIN ROSE HERBS, AND MOUNTAIN ROSE, INC, AND THEIR SUCCESSORS, ASSIGNS, AND LICENSEES FROM ANY LIABILITY WHATSOEVER OF ANY NATURE.
I UNDERSTAND THAT IF I WISH TO REVOKE THIS CONSENT I WILL NOT ENTER THE EVENT AREA OR I WILL LEAVE THE EVENT AREA. I FURTHER UNDERTAND THAT THIS CONSENT IS IRREVOCABLE AS TO ANY RECORDINGS TAKEN PRIOR TO MY LEAVING THE EVENT AREA.