Sunday, May 5, 2019
11 AM - 5 PM
Mount Pisgah Arboretum | Eugene, Oregon
The Free Herbalism Project is an interactive community event with botanically inspired lectures from experts in the field, live music, vendors and plenty of free organic herbal tea! Our goal is to create a remarkable experience for those who wish to delve further into the world of herbalism, wild foods, and natural living. It is one of the ways in which Mountain Rose Herbs hopes to give back to herbalists and our local community.
Don't miss our next gathering, featuring esteemed herbal educators Maria Noël Groves and KP Khalsa.

Want to show your support? Each lecture is a fundraiser a free clinic or a nonprofit organization through the sale of whimsical merchandise, herbal books, and other goodies. Bring your friends, sip organic tea, and learn about herbs! This time around proceeds will support the United Plant Savers and its mission to "protect native medicinal plants of the U.S. and Canada and their native habitat while ensuring an abundant renewable supply of medicinal plants for generations to come."
spring forward with Spring cleansing
Ayurveda for a Forever Sharp Mind and Memory
As our population ages, losing one's mental faculties can take first place on the list of concerns. Research is revealing Ayurvedic approaches in preventing mental decline.
Medhya is an Ayurvedic concept that implies intellect, or wisdom. Medhya remedies promote mental development and act as mental therapy, and they also suggest a mind that is mighty, vigorous and pure.
We'll look at a collection of super Ayurvedic medhya herbs for the mind and memory. We'll keep your mind diamond sharp and give you the memory of an elephant.
Karta Purkh Singh Khalsa, A.D., D.N.-C., R.H., is an herbalist, nutritionist, yoga teacher and educator who has been making holistic health approaches palatable to the modern mind for over 40 years. His latest book, The Way of Ayurvedic Herbs, co-authored with Michael Tierra, brings to life Ayurveda in an understandable and practical way. Khalsa is a founding faculty in the Ayurvedic Sciences program at Bastyr University, and a faculty member in the Botanical Medicine Department at the National College of Natural Medicine, where he trains naturopathic medical students, and teaches Ayurveda. He is also a frequent contributor to mainstream and professional publications in the natural healing field, and is a contributing editor to Let's Live, The Herb Quarterly, and Great Life. He is president emeritus of the American Herbalists Guild, and director emeritus of the National Ayurvedic Medical Association.
Plant Walk
Join Anna Bradley for a spring plant walk. See plants emerge from their dormancy to greet the sun's return. Participants will discuss edible and ethnobotanical uses for the native and non-native species of the Willamette Valley. During the walk, we will learn basic herbal actions, plant IDs, and taste plants and tinctures.
Anna Mezger-Sieg Bradley has dedicated her life to connecting herself and others to nature through the art of nature awareness. She is a clinical herbalist, ethnobotanist, musician, indigenous skills enthusiast, and mentor. She began her formal training in herbalism in 2010 and began studying with the Columbines School of Botanical Studies in 2011, where she is now the acting Clinical Director. She has a particular passion for herbal first aid and has acted as camp healer/first aid at many adult and children's outdoor programs. Anna has been a member of the herbalist and triage team with Occupy Medical for several years. In 2009, she co-founded a nonprofit called Whole Earth Nature School that connects children in the Eugene area to nature. Through her education with Tom Brown Jr.'s Tracker School, she has a specific interest in uses of plants other than food and medicine such has basketry, cordage, fire making, and enjoys bringing other plant uses into her workshops and plant walks. Anna has led and taught plant walks and herbal workshops in the Eugene area for over 10 years, including Mount Pisgah's Wildflower Festival.



PLANT WALK
Join Steven Yeager for a spring plant walk. See plants emerge from their dormancy to greet the sun's return. Participants will discuss edible and ethnobotanical uses for the native and non-native species of the Willamette Valley. During the walk, we will learn basic herbal actions, plant IDs, and taste plants and tinctures.
Steven Yeager is trained as a field botanist and wild harvester. Steven is QA/QC Director at Mountain Rose Herbs where he oversees laboratory operations including our identity program as well as assuring GMP and FSMA compliance. He serves on many board of directors, including the American Herbal Products Association, AHPA's Foundation for Education and Research on Botanicals, United Plant Savers, and the Native Plant Society of Oregon. Steven is co-owner of the Columbines School of Botanical Studies in Eugene, Oregon and has been an instructor with the school since 1997.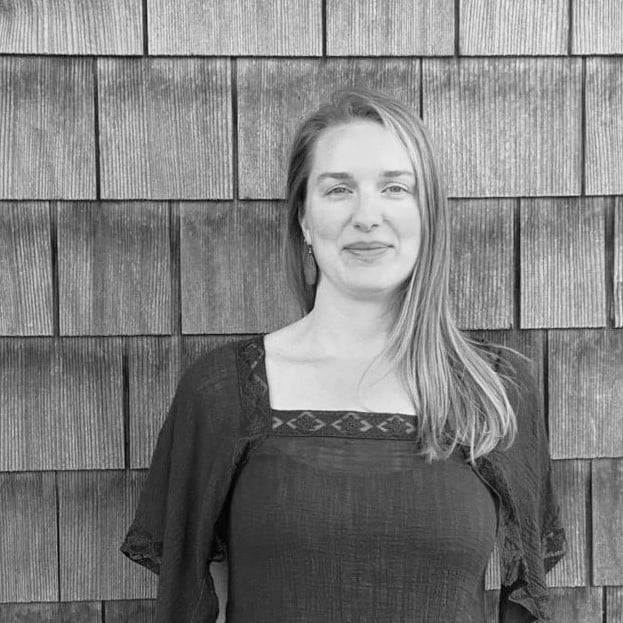 Yoga
Darlene Armantrout is a yoga instructor trained in Hatha Flow, influenced by both Iyengar and Ashtanga styles, having received her 200 RYT in the summer of 2013 on Vancouver Island, BC. She began her yoga experience early in childhood, experimenting with poses being practiced in her home by family members. After many years of yoga and meditation practice and appreciating the mental, emotional, spiritual, and physical benefits, she chose to receive training to share those benefits with others. She very recently received training in Yoga Nidra (Yogic Sleep) and looks forward to including this in her teaching repertoire. Through her yoga instruction, Darlene especially enjoys creating the space for peacefulness to unfold.
EVENT DETAILS
Date: Sunday, May 5, 2019
Time: 11AM – 5PM
Location: White Oak Pavilion at Mount Pisgah Arboretum.
Address: 34901 Frank Parrish Rd, Eugene, OR 97405
SCHEDULE FOR SUNDAY, MAY 5
(Subject to Change)
11am – 12pm: Yoga with Darlene Armantrout**
11am – 12pm: Plant Walk with Anna Bradley*
11:30am – 12:30pm: Plant Walk with Steven Yeager*
12pm – 1pm: Live Music with Moonlight Jubilee
1pm – 2:30pm: Lecture with KP Khalsa
2:30pm - 2:45pm: Non-profit Spotlight: Cascades Raptor Center
2:45pm – 3pm: Live Music with Moonlight Jubilee
3pm – 4:30pm: Lecture with Maria Noël Groves
4:30pm – 5pm: Live Music with Moonlight Jubilee
*Each plant walk is limited to 20 people and is first come, first served. Plant walk registration begins at 10:30 a.m. at the Mountain Rose Herbs merchandise table. While we'd love for everyone to be able to participate, we must limit the class size in order to keep our footprint on beautiful Mount Pisgah as small as possible. Thank you for understanding!
**If you want to participate in the yoga class, be sure to bring your mat!
WHAT TO BRING
Folding chair or blanket if you'd like. There are 200 seats available, so please arrive early or bring your own.
Money (cash, check, or credit card) to purchase Mountain Rose Herbs merchandise, books, teas, etc. All profits will be donated to United Plant Savers!
Families are welcome, but please do not leave children unattended. And we love your animal friends but request that you leave them at home.
Snacks or money to purchase food from local food carts that will offer delicious options for omnivores, vegetarians, vegans, gluten-free, and paleo diets.
BY SUBMITTING THIS REGISTRATION, I CONSENT TO MY VOICE, NAME, AND/OR LIKENESS BEING RECORDED AT THIS EVENT AND USED, WITHOUT COMPENSATION, IN FILMS AND TAPES FOR EXPLOITATION IN ANY AND ALL MEDIA, WHETHER NOW KNOWN OR HEREAFTER DEVISED, FOR ETERNITY, AND I RELEASE MOUNTAIN ROSE HERBS, AND MOUNTAIN ROSE, INC, AND THEIR SUCCESSORS, ASSIGNS, AND LICENSEES FROM ANY LIABILITY WHATSOEVER OF ANY NATURE.
I UNDERSTAND THAT IF I WISH TO REVOKE THIS CONSENT I WILL NOT ENTER THE EVENT AREA OR I WILL LEAVE THE EVENT AREA. I FURTHER UNDERTAND THAT THIS CONSENT IS IRREVOCABLE AS TO ANY RECORDINGS TAKEN PRIOR TO MY LEAVING THE EVENT AREA.