In 2018, Mountain Rose Herbs launched its first grant program, Grants 4 Plants. Each year since then, a $4,000 grant has been awarded to five recipients who are doing their part to take care of people, plants, and planet. In 2020, we received 888 applications of change-makers that are supporting their communities. Because of the number of incredible applications received, we decided to contact our wonderful friends at Strictly Medicinal Seed Company to collaborate on an additional offering. Together, we are awarding seven "Seeds 4 Good" recipients the Essential Medicinal Herb Seed Set and a $100 gift certificate from Mountain Rose Herbs to help bring their garden projects to life.
Join us in congratulating these seven inspiring organizations!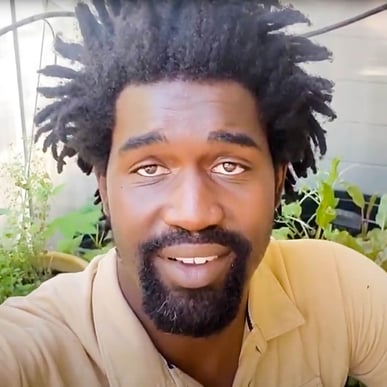 Holistic Divine will be creating the city's first ever self-sustainable community garden in Ridgecrest, California from the ground up. They will be building a minimum of 30 raised beds and a greenhouse to show innovative ways of growing fruits, vegetables, and herbs. Their goal is to teach self-sustainability, herbal education, and to provide free produce to the community.
Knockout Farm, in Maywood, Illinois, is building a meditation garden for teens and young adults with intellectual and developmental disabilities. The garden will serve as a restorative space where participants can practice mindfulness and develop relaxation techniques to use throughout their day. The garden will employ principles of Attention Restoration Theory and Fascination Criteria, which uses natural environments and pleasing elements of nature to restore attention and executive functioning skills that become depleted in urban environments.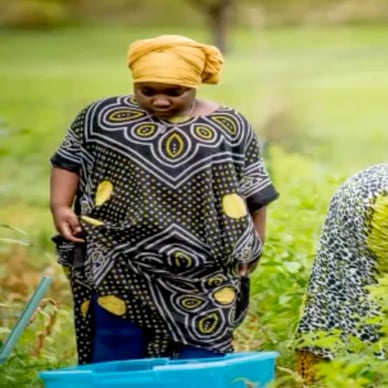 Most immigrants and refugees in Western New York suffer poor health as the result of resettlement in an urban city, in food insecure neighborhoods, with little access to affordable, fresh, culturally relevant produce. The Somali Bantu Community Farm is committed to helping New Americans improve their health outcomes by sharing farmland, tools, equipment, and their experience in growing traditional foods that are healing for both the minds and bodies of community members.
The Wander School in Burnsville, North Carolina is working towards a project to build and host a virtual database that will connect underserved communities (such as Indigenous, Black, Queer, and Appalachian) across the nation in need of herbs with foragers, growers, and herbalists who are willing to donate herbs and herbal remedies. The goal of this pilot program is to connect communities in need to medicinal herbs.
For over 18 years, The Learning Garden in Los Angeles, California has served as a model in the community for horticultural education and environmental sustainability. It has brought families, disadvantaged groups, and students together in fellowship, healing, and learning with a slate of programs including regenerative agriculture, holistic medicine, seed saving, pollinator habitats, fiber arts, culinary arts, and self healing arts such as yoga and qigong. They seek to continue this legacy with diverse curriculum, community events, outreach, and training to encourage understanding of the wonder and vulnerability of the natural world.

Rise Up Wellness' program, Nourish, creates a space for students to share their own healing foods and herbal traditions while learning to use herbs and food as medicine. Taught by a licensed health care provider and certified herbal educator, Nourish brings community members together to provide the opportunity to grow and make their own herbal medicines in this 18 week free program. As Rise Up Wellness serves vulnerable communities on the west and southwest side of Chicago, the program is completely scholarship based; there are no fees for students accepted into the program.
The beliefs of this organization in Ojai, California are that the children of the planet are the future, that we are all equal, and that the wisdom of indigenous peoples offers solutions and a healthy connection to the land. Their focus remains on positive solutions through empowering the most vulnerable and youngest members of their community.

Their Classroom Without Walls series is being created to reconnect to ancient ways and wisdom, and to weave that knowledge into environmental, economic, and social solutions.
Thank you to each and every applicant who applied. We commend your efforts and hope you know that your work is so valuable to the betterment of the world we are creating. Here is a list of all of the inspiring projects we had the honor of reviewing.


Inspiring Projects of 2020
Tree Hugger Apothecary
Owens County Urban Farm
Sunkissedgardengryl Garden
Herbal Healing in My City Yard
Home Herbalist, with Potential to Reach the World, Soon!
Community Services
Mi Ranchito Urban Hanging Medicinal Garden
Alleyway Herbal Oasis
-SPROUTS 4 ALL-
Natures First Aid Kit
North Dakota Organics
Rosebuds Herbal
Herbalist Medicinal Growing
Organic Herbal medicine
Certificate in Chinese Herbal Medicine
Joy Love Project
Herbalism For Rogue Universe & Washington College
Asterozoa Art Center Garden
Desert Community Solar Greenhouse
Medicine Liberation Front
Maravilloso Huerto de Los Niños (Marvelous Children's Garden)
Muddle Magic! Mixing Herbs for Health and Happiness
Education for Savannah Childress, Budding Herbalist
Healing Garden
Healing Black Bodies Experiencing Race Based Trauma
Herbalist Collective
Healing Garden
Beginner herbalist
Caffeinated Berry Blend
Herbal School and medicinal educational gardens
Health Nectars Tea
Reparations Apothecary
E.S.Now Re:Fashion Workshop
The Outdoor Classroom
Cul-de-sac Farm and Kitchen
Growing High Brix Herbs for Healing
Healer
The Outdoor Classroom
Community Produce Garden & Cart
St. Vincent de Paul Society of Lane County
Life Skills Education - Herbalism
Herbalism for Invisible Illness and Bacterial Imbalance
My Herbal Homestead
Green Yoga Project
Permaculture Gardens
Ridgecrest Community Garden
House Of Flava
The Goddess Guide
Green Creative
Lifeforce Microgreens
Hot Springs Herbal Medicine and Life Sovereignty Workshop Series
Native Plants and Ecosystem Biodiversity: Creating a Home for Pollinators in the South Bronx
Net Zero Greenhouse
Urban Growers
Restoration Park
Abundant Alchemy: Community Education and Camps
The Healing Garden
Wellness for Black Folks
Tucson Medic Initiative/Tucson Free Herbal Clinic
Woodland Star Charter School/ Come and Dig My Herbs
OAME Village Homestead
Sunfire Raw Edible Yard Initiative
Benefits of Herbs for Vulnerable Communities in the South
AWB C.A.R.E.S
Reopening and Rebranding Carver 47 (post COVID19)
Plant Filled DIY Mattress Kit Components
Luxor Skincare LLC
Single Mother Education
Holistic Hair Loss Treatments
Reiki Garden Inc.
Herbs for Mama
Herbsback
St. Dreamy's Medicinal Herbs
Medicinal Plant Chemistry Student/Shoppe Owner
Pum Pum Powa
I Am Well Holistic Continuing Education
Plant Based Lifestyle Change
Community Garden & Herbal Workshop Series
Natural Medicinal Tisanes
Holistic Health and Wellness
Love Well Delivery
Planet 🌏 B Evolution
Real Whole Community Garden
Plant More Than You Need So You Can Always Share
Herbalist, Gardener , Health Consultant
Medicinal Herb Garden with Drip System
Healing through Plant Love
Underserved Community
Book: The Story of Plants
Ethnobotantical Wildlife Garden
Pum Pum Powa
Play in the Dirt! (A Kid's Guide to Edible Herbs)
Jumpstart a CSA Community Farm
Herbal Training
Healing the Land
Herbal License for a Practicing Pharmacist
Herbalist in Training for Certification
Giving Back To Society
Herbalism Course
Mother Hylde's Herbal, LLC
The Herbal Bohemian
Herbalism Professional Development
Herbalist in Training for Certification
Green Light Home Life
Is it a Weed or a Wonder?
Non-alcoholic Herbal Wine
Healing the Body Naturally
Wilkinson School
Project Asgard
Land Givers
Viva La Compost
Urban Herbals
Sun. Earth. Mhoon.
Herbal Healing for the Diaspora
Rural Herbalism
Spotted Horse Farm Reforestation and Educational Program
Prairie Companion Ranch
Scripps Ranch Seed Library
Treecup Organic Tea - Buy A Tea, Plant A Tree
Flower Power Pet Bedding
Thad and Lee's Herb Farm
Alchemy of Avalon Brick-and-Mortar Shop and Community
Temple Bazaar and Apothecary
Salve Your Soul
Connell Garden
Healthy Baby Happy Mom
From Greenhouse to Community; Herbal Tea Blends for All
Starseed Empowerment Initiative (SEI) Mobile Wellness Center
Funding for the East West Free Herb and Natural Healing Clinic
Honeysuckle Heritage Farms
River Restoration Project
Internship in Herbal Sensory Garden
San Fu Days, an Entry into Plant Medicine Used in Cosmic Cycles
Medicinal Herb Farm Project
Soul Garden Music
Queen City Urban Farmacy
Biodynamic Animal Apothecary
NyaNyaMae
Botanical HerbCraft Class Series @ the Library
Sacred Melanin
Lighthouse Native Plant Garden
Tha Muthaship Mobile Wellness Studio + Urban Farm
The Physical and Emotional Healing Power of Traditional Fresh Foods
Cultivating Education for Growth
Herbal Education for School Gardens in West Contra Costa
Imperfectly Perfect Gardens
Sacred Roots
Project Title: Earthship Greenhouse: Self-Healing with Herbs in a Rural Community
Herban Works
Growing fresh produce to reduce childhood obesity.
Organics For All
Medicinal Herb, Tea, and Meditation Garden
Namaste Children's Garden
Lunch & Lean Edible Botanical Gardening
Port Angeles High School Medicinal Garden
40 new well-educated herbalists
BlossomArts' Workshop
Window Box Farm
The Nectar: Propagation Station
Northern Botanical Vision
The TreeHouse Soul Skin Spa
dirTe herbal remedies - education
Southside Pollen Patch
Waldorf Association of Michigan (Detroit Waldorf School)
Herbs for People and Pollinators
Diversity Healing Garden
Bell Society
Herbalism for Pregnancy, Motherhood and children
Magic Flowers: A Book
Own You Crown BBG Birth Empowerment Fund
Farm Worker Clinic
Big Tree Herb Farm Expansion
Creative Arts Farm
Own You Crown BBG Birth Empowerment Fund
FlorandFawn
Sustainable and Organic Growing
D.I.G. (Different Is Good)
Brooklyn Heights Community Garden
Garden and Education
Echotopia LLC
Trinity Healing Company
Wellness
Herbalism
Revive
Herbal for kids
Herbal for kids
Herbalism and Herbal Education
Sharing Peace & Healing through Tea & Botanicals
Love Cycle
Herbalism and herbal education
What the Herb?!
The Power of Herbs
Starting Point Mobile
Lets Serve the City
Tulsa Equity Alliance
Roots of Success Environmental Literacy Curriculum
Replenish Me
Restoration and Expantion of the Dr. Madison Lindsay Herb
Mosadi Khaliq
Life Do Grow
Our Roots
Saving the Pollinators
Feltons Flower Power Project
Green House Initiative
Herbs of the Midland
Alaska Native Birthworkers Community
Grow to Grow: Gardening for Pleasure and Peace
Healthy Healing
Mobile Herb Shop Bus Conversion
Rise Up Nourish
Herbal Education
Rain Hedge
Oraloha Alchemy Herbal Cultivation Project
The Compassion Acupunture Project
Jaliilah Sweets
Montrose Metra Community Gardens
Modern Examples Of Herbalism
Laurel Michaux Botanicals
Post Dctorate Work in Pharmacognosy
Creating Gardens for Homeless not Hopeless
Botanical Farm
Native Plant/Butterfly Habitat Parkway Reclamation
The Plant More Medicine Project
Aflorar and 13 Moons Community Care to Restore, Remember and Reconnect
The Grateful Apothecary
Homestead Apothecary
Revive
GreenProject1
Dyed by Nature
Native Plant Nursery
Sankofa Gardens
Nourishing the Heirloom
Gardens for Group Homes
Ellerbe Creek Watershed Association
Children's Activity Room
Green Thumb Garden
Fields' Corners
Herb Garden Expansion
Community Herbal Workshops & Woodland Garden
Medicine for the People Herbal Workshop Series
Meditation Garden at the Knockout Farm
Green City Initiative - Pilot Native Garden
Permaculture Patio area
The Herbiary
Enable Me To Plant Project
Partners for Education Agriculture and Sustainability
KIDS GROW 2
Herbal Tea for You & Me
Resiliency School-Underserved Inclusion
Mountain Thyme Herb Society Sundial Herb Garden Phase 2
Seed to Bottle Community Medicine Making Course
Community Engagement
Sustainable food that Heals
Native Plant Windbreak Project
Herbal Nutritionist Certificate
Exploring Ancient Greek Herbalism in Ancient Texts, Myths, and Art
What's Your Medicine ?
Planks of Health Natural Cancer cure
Zoo City Food and Farm Cooperative
Step Into Herbs for Everyday Living
Plant-Powered Beauty Academy
Herbal Traditions: the Way of Plants; Growing, Foraging and Using Herbs for Daily Care
Herb Terrace Irrigation and Education
Creating a Sustainable, Safe Outdoor Teaching Space
Butterfly
Gardening for the Community
Nolumbeka Project Herb Proposal
Nurture through Nature
Sweet Turtle Farms Garden and Shed
Herbal Education: Nourishing from the Earth
Herbal Apprenticeship Wildwood Institute, Wisconsin
The Good Root Project
Seed Crew
Our Healing Garden
Post Partum Herbal Packages
Sustainability Focused Farm and Garden Fertilizers
Expanding the Peace
Cultivating the Colonial Garden
Education Herbs from Around the world
Herbs for Humanity
Indigenous Medicinal Plant Classes
Organic Produce for South Jamaica
Young Gardeners and Young Chefs
Square Foot Farming
Sweet Turtle Farms Garden and Shed
Colonial Apothecary & Herbal Education
Herbal CSA Solidarity Shares
Now is the Thyme to Grow
Lillian Timber Farms Urban Gardens
Victory Garden for Formerly Homeless Veterans and Families
Herbs for You and Me
Beejam Herbals
Shuma Tuwa seed-of-life gardens
Laurel Products- Inspired Living
C.A. & J. Farm
Apothecary for the Arts
Connecting to Our Roots: Herbal Relief for Chicago's Black and Brown Communities
Stage Coach Farm and Forge Channel
Enabling Regenerative Agriculture: Getting Paid for Improving Soil Health
Windstone Food Forest
Water Wise Upper 9th Ward
Forest Farming: Conserving At-Risk Forest Botanicals
Welsh Woods and Freeborn Family Forest Farm
Herbal Growing, Natural Herbal Cleaning Products, and Natural Herbal Creams for Eczema Psoriasis
My Herbal Journey
Seeds of Abundance: Caloric and Emotional Resilience through Gardens for Eugene Youth
Residential Gardens Aging-in-Home Seniors Program
World of Herbs
Stillwater LLC
Native Plants of Texas and their Lore.
Taking Root, Herbs for Idaho
Herbalist Certification Apprentice Program
Des Remèdes Creole (Creole Remedies)
Ages of the Sages Free Community Workshops
Water is Life: Sustainable Resources for Herbal Outreach
World Lives/Goheen Worms
Black Joy Reparation Retreats
St. David's Foundation Community Garden Expansion Project 2020
Aloha Heart Seeds
The Heart of Heaven Homestead
Herbal Education and Study in TCM and Chinese Herbal Medicine
Los Remedios de la Gente de la Merced de Manzano
3dbotany
Nana'z Naturalz Botanical Gardens
Help Build Dram Tree Farms!
Regenerative agriculture
The Alkaline Wav
Regenerative Food Forest + Medicinal Garden
Soil Cycle: Herbs, Education, & Empowerment
The Cooperative at Dawn Farm
Be Your Own Medicine
Greenhouse for Herbal Learning Project
Standing for Sage
Lake Goddess Herbal Farm
Night Raven Holistic Health Collective
Spring/Summer Internship Program
Concrete Gardens
Reframe the Tension Balm
Weight Listed and Lifted
Mariposa
"Restoration and Honoring of Sacred Endagered Plants" (Full creative project title still to be determined.)
The Vada Johnson Community Educational Garden
The Community Gardens at Village at Meadowbend
Permaculture Herbal Labyrinth
Herbalism for Resilient Living
Community Herbal Education Five Week Program
Wise Woman Nurse
Generations Farm Greenhouse Expansion
Trail Building in Kumari of the Woods
Empowering the Meek
Heritage Garden Art Wings of Hope Ranch
Connecting with Cannabis & Other Plant Medicine
Save Our Pollinators
Cold & Flu Season Preparedness
Bodystretch at the Prairie Lesson Series
Guidestone Colorado
High Hope Flower Bath Gateway Project
Herbs to Heal
Jade Bliss Inc.
Growing Our Knowledge of Indigenous Plants
Holistic Healing with the Journey of Compassion
Arboretum & Nursery
Arkana Hawaii
Certificate in Natural Products Manufacturing
ECO Farm Food Forest Project
Three Leaf Farm Medicine Trail
High Mountain Rose Garden and Teacherage
Taproot Botanical Collective
LionArt Creations
The Herbal Allyship Project
Mushrooms and Distillates in the High Desert
Irrigation System
Children's Community Garden Project
Farish Street Herbal Garden
Everybody Eats
CSA - Community Supported Allyship
Zoom Out Mycology
The Moon's Garden, Las Vegas
Greening Up the Neighborhood
Regrow the Learning Garden
New Apothecary Line
Spicing Up History: Education in the Herb Garden
Studio Terrace
The Bale-Out Plan: Learning to Grow Food in Straw Bales
AKTIV8 Apothecary
Those Wily Plants
Nurture Garden
Restoring the Land: Balance and Abundance
Terra Luna
The Moringa Challenge
Grow Wellness in the Garden
Environmental Stewardship, Running, & Art
Community Herb And Produce Hub
Jem's Herb Gardens
Nourish with Tea and Love
Full Circle Herbals
Tend & Flourish School of Botanicals BIPOC Scholarship Funds
Conuco Story Mound
Whole Health CSA
Natwanhooyam Project
Mama Bunnie Healing Series books for children
Volcano Microgreens
HVN ON ERTH
Preservation of Health and Wellness through Integrative Pathways
Goodtopia Nautalis Garden
Black Lune Farms
justiceklein.com
Sustaining Spencer Butte's Ecosystem within Urban Boundaries through Culturally Respectful Stewardship and Education
Bramble Garden Project
Arco Agritecture Grow
Colonial Wattlesburg
Herbal Studies Expansion at Soil Born Farms
The Herbs I See
In place of forgetting
Green Star / Alvin Farm - High Tunnel Hoop House
Unko Bobby's Native Forest Restoration Project
Marpe' Herbs Community Outreach
Sierra County Growing Independence Earth Battery Greenhouses
A Home for Seeds
A Community Garden for Bagley
SFP - AIMI Shade/Green House
Medicine Field
Economic Empowerment Program
Medicinal Plant Restoration and Community Education Services
Yamani Herbal Collective
Five Sisters Herb Farm
Black Thistle Street Aid Collective
Grass Dancer Gardens: Small Farm with Big Dreams
Replicating Dr. Albrecht's Soil Experiments at Sunchoke Farms
The Herbal Cookbook
Clinical Herbalist for the Chronically Ill
Peaceful Plants Project
Third Steep Farm's Subterranean Greenhaus
Grow Stuff and Eat It!
Biome Botanicals Startup Medicinal Herb Farm
Visitor Pavillion
Crash Bang Lavender Farm
Moon Rise Ranch Permaculture
Nature-Connected Learning: Family Support & Expanding Our Programming
Sacred Spirals Herbal - postpartum packages
Herbalism + Activist Training & Permaculture Design Course with Sarah Wu & Ryan Rising
The Lavandula Youth Project
Aqua-Tunnel Improvements
Herbal Education, Integration, Garden Expansion & Outreach
The Valley School Gardens
Idyllwild Garden Project
Medicinal Plant Greenhouse Project
Herb-N-Therapy
Better Hoods & Gardens
Blue Light Exchange
Native California Ethnobotanical Garden
Establishing Stone's Throw Microfarm & Learning Center
Project Petals
Topical Boswellia for Arthritis Relief
Living roof herbal pyramid
Community Incense Workshops
B.O.O.K.S. Garden
Herbal CSA
EATT Dried Goods
Project Heal
Neighborhood Herbalism
Buck Creek Sanctuary Native and Medicinal Plant Preservation identification tour.
Expanding Moxie & Grace
Establishment of Native Pollinator Habitat in Integrated Organic Orchard
Gro2Glo
Doctor of Naturopathy
Swamp roots
Stuyvesant Cove Park Community Events 2021
Old Kidd Store Renovation & Greenhouse
A Midwife That Honors the Plant Kingdom
My Womb is My Wetu
Khanyele Kollectiv
29 Acres Herb Garden and Education
MD Industrial Hemp Research Project at the Conservatory
Slow Fashion: Plants to Garment
Trella Technologies' Low-Stress Automated Crop Training: Innovative Solutions for Sustainable Farm Revitalization
Field Guide to School Gardens
Medicinal Herb Sanctuary Garden
Roseman's Remedies
Herbal Soaps, Hand Sanitizers and Cleaning Solutions
Around the Seasons with Herbs - Growing, Wild-Crafting and Processing Herbs in Western Montana
Luna Botanicals
Soul Gardens Apprenticeship
Build Up Belcher's Creek
Back to the Basics: Herbal Education for All
Victory Gardens and Victory Growers
Moon Lodge New Mexico
The Healers Who Brew: A Digital Collective of African (American) Traditional Herbalist Practices
Life I Can
Berry Good Farms' Grandma's Medicine Herb Chest
Herbal and Tea Garden Education Program
Plants for Growing Roots Garden
Native History Herbal Garden
Herbs for Heroes
Therapeutic Gardening for All Abilities
Nemeton's HermitVille Tiny Home Build
Womb Wellness for Black Women Creators
Tsalagi Heirloom Seed Preservation Garden
The Harlem Liberation Medicine Wheel
Herbs & Education to the People
Growing Heritage Grains
Reconectar/Reconnect
Manitou Springs Forest Garden Project
Medicinal Mycosystems: Exploring Herbalism through Mutualism
Greenhouse
Revealing the Hidden Pine Nut Orchard
Relief Nursery Therapeutic Garden
Organic Horticulture, Apothecary, and Outdoor Yoga for Non-Profit
Bearfoot Food Forest
Spiraling Towards Healing
SECOND NATURE
Soul Conscious Skin Expression
Fertile Ground Farm and Midwifery; Feeding Fecundity through Community Supported Herbalism
Hiveland Community Food Forest Reintegration Project
Farming Friends
Project Greenhouse
Artemisia Farm and Vineyard
Growing Forward with Herbs
Skid Steer Loader
Green Goddess Jam
Living the Circle Farms
Quarter Acre for the People
Community Sensory Garden
The Heartbeat Hideaway River and Pollinator Partnership
BHC and Dig Deep Outreach Program
Greenhouse Classroom
Proyecto Crecer y Compartir
Native Plant Restoration and Demonstration Gardens
Farm to Family Project
Birthrites Apothecary
The Seedcret Garden
Mira Lago Floating Butterfly Gardens
Hope Grows
Return To Your Roots
Sojo - A Seabuckthorn Based Natural Product Line that Heals Your Skin and the Planet
Herban Cura
Health-Crush Blog Launch
How to Grow and Use Medicinal Plants
Nature Nurture Farmacy
Mermaid in the Mountains
Common Ground: The People's Herb School
Herban Austin, LLC
Native Gardens
Green Phoenix Farm - Helping People and Planet
Southern Farm Lab
Natural Healing Protocol for Veterans Experiencing Symptoms of Gulf War Syndrome
One Twig at a Time
Essential Oil Seed and Soil
Keep Alachua County Beautiful
Wild Beloved Herb Farm & School of Eros & Herbs
Willamette River Tributary Pollinator Habitat Enhancement
Healing Soil in a Youth-led Community Garden
Organic Farming to Protect Insects
Hellstrip to Heaven
Free Herbal Medicine
Fresh Start
North Hills Community Outreach
Herbal Certification ( Non-Profit - We the People)
Herbalist In Training (Blissful Awakening's Urban Regenerative Organic Farm)
The Noah Homes Mountain Rose Herb Garden
The Land Project
From Seed To Soul
Rose Haven Gardens
Plant Music Therapy HRV Research
Everhart Farms Expansion
Greens for the Hood
The Art of Forest Foraging
Spa Owner
Grief Care Project
Good Rain Farm
Bee Sovereign
Enhancing Quality of Life through Plants
Growing and Using Herbs for Healthy Living
The GrowHaus
Vessel Of Botanicals
Becker Green Classroom Herbalism Garden
Paradise Community Hydroponic Garden
Interlochen Arts Academy
East Point Market Garden and Nursery - Seeds of Change
Tribal Community Garden
Slow Farm Native Walking Paths
Herbal education and forest farming
Transformation for ALL
Monarch Fellowship
The Herbal Alliance
Project Herbal Babies: Combating Maternal Mortality with the Healing Power of Herbs
Spring Street Gardening & Education
The Power of Herbs
Bringing Organic Medicinal Herbs to Everyone's Yard, Garden and Patio
Herbal Medicine
Perennial Herbs for Wellness
The Many Weeds Project
Herbal relief kits
Farm2apothecary
SEED Institute. (Southwest Ethnobotanical Education Destination)
Desert Lavender Wellness LLC Start-Up Launch
Organic Vegetable Gardens Expansion
"The Good Weed" Children's story.
Earthly Herbs Inc.
Jardin Puente Medicinal Garden
Serenessa
Gardening for Peace: Angelica Village
Glen Rose Herbal Demonstration and Idea Garden
A Growing Garden for Kids
Roseballen Community Pea Patch and Herb Garden
The Tree Protection Agency
Greenhouse
Mitch's All Natural Ointments
Secor Mystic Garden and Orchard
Turtle Earth Botanical Sanctuary and Apprenticeship program
Kids Teach, Kids Learn
Alder Creek Farm Community Garden Educational Signs
Community Plant Share
Medicine Making Classes for the People
Grow at Home Ceremony Medicines for Urban Native
Soulfully Healthy Living's Community Education and Herbal Farm Project
Apothecary Revival
Herbs and Bees, Please!
Food Is Medicine
Kentucky Herb Gatherings
A Feasting Vineyard
Phase Two
Building Serenity Star Garden-Greenhouse
Center for Restorative Practices
Fatima's Hand: Herbs for Kids
De Graines en Graines: Empowering Communities of Healing
Harlem Herbal Project: Botany, Health, & Nutrition
Growing Herbal Enthusiasts for a Healthier KC
Herb Gardening Under Limited Circumstances
Community Garden
Mariposas Rebeldes
The Crone's Manual for Herbal Health
Asali Aromatics Moving Forward
Community Roots Academy's Discover Garden
Wellspring Inc
Herbal Healing Stations for Self-Reliance
Wisdom Agricultural Business Incubator (WABI)
Save the Sanctuary
Project Greenhouse - Sharing is Caring: Supporting the Underserved
School Community Herbalism Program
Grassroots Network for Sustainable Hemp and Cannabis
Gathering in a seed supply for wild SW Medicinals, per Listings in Moore's Medicinal Plants of the Mountain West
The Curative Moss and Live Wall Plant Project
Miraculous Microbes - Community Health through Soil Ecosystem Restoration
Cocoa Butta Future's Care Packages
Community Gardens For Healthier Communities
Herbal garden
Seed Boon: an Organic Medicinal Herb Seed Library
Native School Gardens to Empower Youth!
Greenhouse
Herbal Mutual Aid
Community Conscious
5th Element Farms
The Forest Ridge School Living Learnscape
Project Loquat 2.0
The Vegan Water Club Content Creation and Promotion
Sage Mountain Botanical Sanctuary - Legacy Project
Welcome Weeds Companion
Herbalism Education for Mental Health Practitioners
Thriving with Native Herbal Plants
Lead Abatement Herbal Task Force
Herbal Exploration for Tangible Wellness Podcast
Food Moxie Community Herb Farm and Education Series at Stenton Family Manor
Sister's Garden Herb Shed
Metta Earth Herbals
Afropothecary Botanicals School
Forest Medicinal Plantings
From the Chiquitania, with love
Outdoor Kitchen and Gazebo
Herb and Tree planting and labeling
Santuario De Remedios
To Revive a Forgotten Way
Bringing Attention to the Culinary Uses of Lavender and other Herbs
Circular Ecology Composting, Monitoring, and Packout Equipment
Buddhist Bruja
Reintroducing black farming
Cultivating Health through Perennial Herbs
Living Water
Rochelle Wilbun - Black Clinical Herbalism Education
Herbs As Food; a Project to Show Herbs as More Than Just a Culinary Flavor
Sustainable Agriculture-Bridging Access
Green Farmacy Garden Community Reclamation
Living Capital
Love Life Eat Plants
Part of It All Nature Immersions
Herbalism by and for Black Trans communities
North Star Collective
Creando Raizes (Growing Roots)
Personal Pollinator Sanctuary Program
An Urban Farm Oasis
Cultivation Co-Operative + Artist Residency
The Bonta Brand
FarmerJawn Community Greenhouses
Farm and Garden Program Expansion
Launching and growing Herbal Rose
LAIRproject
Suburban Homestead
Supporting Landowners Impacted by Proposed Jordan Cove Export Project
Immune Boosting and Adrenal Support for Our Community
Sarson Suppers
A Past Reworked
NeHealer Apothecary Shed
Stellar Roots Cooperative
For the HortiCulture
Permaculture Community Gardening and Ecological Restoration
Community and Environmental Support to Shape Our Next Generation
Buenezas
Black Family Farming Collective
PLANTAS: COMIDA Y MEDICINA
Eco Educational Earth Awareness Center
Joesphine Porter Institute herb drier
Erosion Control and Terrace Creation on Our 8-acre Regenerative Farm in Puerto Rico
Poplar Village Gardens
HWB Nashville - Clinic, Apothecary, and Community Garden
Budding Herbalist
Connecting Communities in Need to Medicinal Herbs
Magic of the Dark Season - Scholarships
Lavender Lab: an Urban Farm to Urban School Partnership Project
Boxed Raised Beds for School Garden
Product line for Oncology
The Growing Wild Project with Mitchella Repens
Project Community Outreach
Cinema Verde International Environmental Film and Arts Festival
Finish My Herbal Education/Cafe Botanica
Cultivating a Collective Apothecary in Columbus, OH
Little City Farm LA
The Unthinkable Challenge-Corona's Classroom
Farm Stand to Farm Classroom
Health and Seediatrics
Recalling Our Landcestors BIPOC Mentorship
QueensHerbs
Rematriating Wild Medicines
Apoth(e)Cary: A Mobile Herbal Education Trailer
The BIG Move
City of Dreams
Apotecario Nómada
IMS COVID-19 Sensory Garden
Pond Naturals
Bantam Chickens and Medicinal Plants
Herbs, Community and Compost
Herbal Empowerment
Alchemy Herbal Wine
Queen Coyote
Floydell Holistic Health - A Stylish Approach to Holistic Health
Nature's Remedy
Jefferson County Food Grower's Co-op
The Angelica Project
Horse Hill Microfarm
Red Root & Company
Refill & Apothecary Station
Kitchen Witchery, Specialty Herbs grown for culinary and medicinal purposes
Sankofa Native Plant Walks
Community Herbalism for Children & Families
Palliative Plants: Balm for Being
Herbs for the Revolution
Dragonfly Effect Naturals
Divine Dandelion Botanical Packages for Marginalized Womxn
Balkan Folk Medicine: Advancing and Preserving the Culture
Enlightened Regeneration: Stewardship for the Environment and Soul
Medicinal Gardens and Educational Venue at Bluebird Hill Homestead
Reconnecting To Ancestral Medicine: Flower Essences As Tools For Liberation During Times Of Change
Offset Print for Discover The Essence of Plant Medicine, The Five Principles of Lifesaving Herbs Book
Seed, Moon, Harvest.
Herb Steward
Strega Mori Botanica
Bend Nature-Base kids education program
Planting Food & Medicine Plants for Public Forage
Soil & Soul's Healing Library & Apothecary for Survivors
Play yard to snack table
Liberation Libations Community Medicine
SolFlowers
Community Engagement Holistic Program
The Food Project: Nourishing Our Neighbors
A Final Act of Love
Bringing Awareness to the Endangered or At Risk Plants of Colorado
Rows for the Hungry- A Donation Garden
Tallgrass Prairie Demonstration Garden
Still I Thrive presents Herbal Hours
Strawbale Herbal Education Shed
Herbal Education, Integration, Garden Expansion & Outreach
Teaching Herbalism for the Mind, Body & Spirit
Stop to watch the plant grow
Connecting with Nature, Connecting with Myself
Bremerton Urban Gardens
FTPF's Native Tree Planting Partnership: Working Together to Protect Hawaii's Vital Forests
Co-Harvest Foundation
Feeding Happiness: Using Botanicals, Meditation & Self-care Rituals to Overcome the Stress of Our Times
Tea Agritourism
Herbs for Humanity
CommuniTEA Blends Garden
Gathering In The Garden: A Harvest of Holistic Health
360 Herbal Education Journey
Plant-Medicine Care Kits for Black and Indigenous, People of Color Families
Seeds of Potential
Climate Resilient Schools
Plant Medicine into Western Medicine
Tucson Free Clinic
NAÏVE Apothecary
Green Magick for Brown Folk: Emotional Wellness through Plant Medicine
Seriously Herbal Enterprises
Edible Garden of Healing for Regeneration and New Life
Spreading Roots
Scoop Intelligence
Mni Wičhóni Nakíčižiŋ Owáyawa
Empowering Community with Medicine Making
Medicinal Plants of the Acoma and Laguna Pueblos
Sustaining Our Migrant Communities: Health and Wellness
Botanical Medicine Movement
Growing a Garden with STEMS
Our Tribe
BIPOC BOTANICAL TASK FORCE
Accessibility to Traditional S. American and Caribbean Botanicals
Infrastructure Improvements
The Gnomestead
Seeds and Starts for a New Paradigm
Cardinal & Clove
Ara'o'cibanikú Maisi Guaní Yukayeke
Planting Roots of Understanding in Our community
Bee Sanctuary and Native Plant Garden
Know Your Medicine
Mobile Natural Healing Industries-Helping Families To Grow In the Desert
Restore Outdoor
Herbal Medicine Cultivation & Production
Online Herbal Education
Medicine Wheel Garden program
Domestic Hydroponic Demonstration System
Classroom without Walls
The Blackwood Yard
Herbal First-Aid Outreach
Preserving Our Roots: Protecting the Herbal Medicine of Louisiana
Ayurvedic Herbal Education
Slow Gardening with Cosmos and Carrot Tops
The Witch and the Rose
Scalar Fields Urban Farm
Growing Upwards
Wellness in color
ʻOhana (Family) Herbal Care Packages
Portable Gardens
Eco-conscious Music Alliance
Inside Out Beauty Program
Corazon Community Learning Garden
M.A.P. (Mobile Apothecary Project and Free Clinic)
Plants to the People
Holistic herbal clinic for domestic animals
Regenerative Healing Homestead
Indoor, Vertical, High Pressure Aeroponics System - Solutions for the Desert
Eat Wild Greens Everyday; Foraging for Community Food Sovereignty and Vibrant Health
New Mettle Farms
Healing through Food Sovereignty
Grades Class 2020-21
Medicinal
Community Planting Project
Herbal and Holistic Healing
Artful Merch That Matters
Cultivating Future Landscapes
Kauai Culinary Spices and Cacao
Peace Hill Farm Pet Herbals
Little Big Sky Medicinal Herbal CSA
Seed to Script: Chinese Medicinal Herb Propagation Nursery
Michelle's Medicinals
Restoration, Farming and Education at Huntermoon Homestead
Herbal Oasis
The Patch: A Permaculture Project and Herbal Outreach Program
Seeds of Health
Petaluma Herb Garden Collective
Symbiotic Plant Watchers
Start an Herb Exchange and Claim Ownership of Land
BHC's Dig Deep Collaboration
The Blackwood Yard
Kindred Coven
Grow Your Own
Botanical Gardens Farmstead
Intimacy with the food we eat and home apothecary.
Ebb & Flow Native Herbal Collective
Michelle's Medicinals
Want to learn about the 2020 Grants 4 Plants winners?
Meet the Past Grants 4 Plants Winners: